full width paragraph
FREE →Youth Leadership Congress Annually, Barron Electric Cooperative sponsors area high school students to the WECA (Wisconsin Electric Cooperative Association) Youth Leadership Congress (YLC) held at UW-River Falls. Through a mix of seminar sessions, hands-on activities, and team-building experiences, participants are exposed to a variety of real-life issues and are given the opportunity to identify and explore their leadership potential. Students also form and operate a working cooperative, and have a chance to serve on the Youth Board, which plans and conducts the next Leadership Congress.    For more information, please contact Member Services at 1-800-322-1008 Due to the Covid-19 pandemic the Youth Leadership Congress Conference for 2020 has been cancelled.
We look forward to seeing students next year! Please check back for more information regarding the 2021 Conference!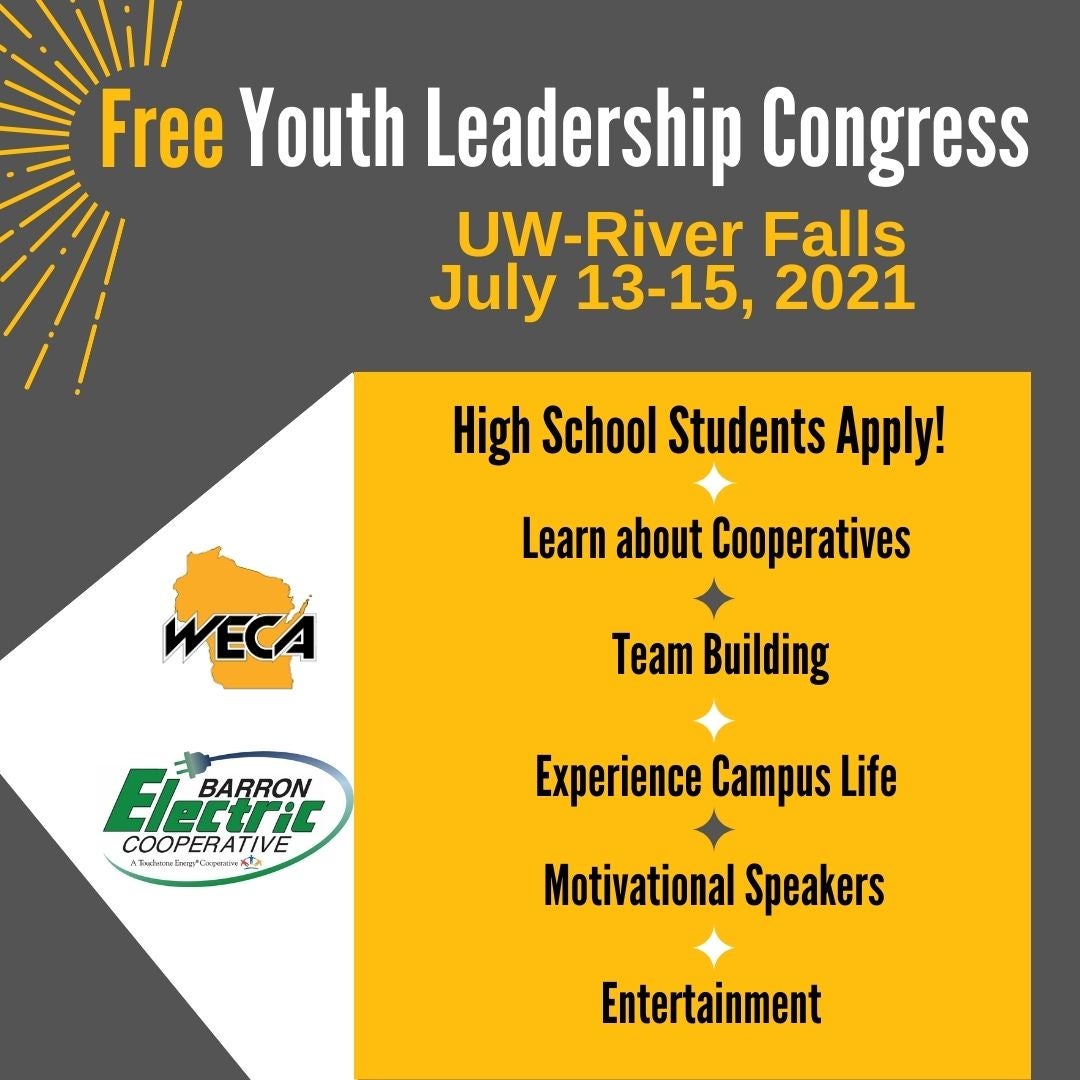 full width paragraph
BUT THIS ISN'T THE ONLY OPPORTUNITY! 
THERE'S MORE ↓