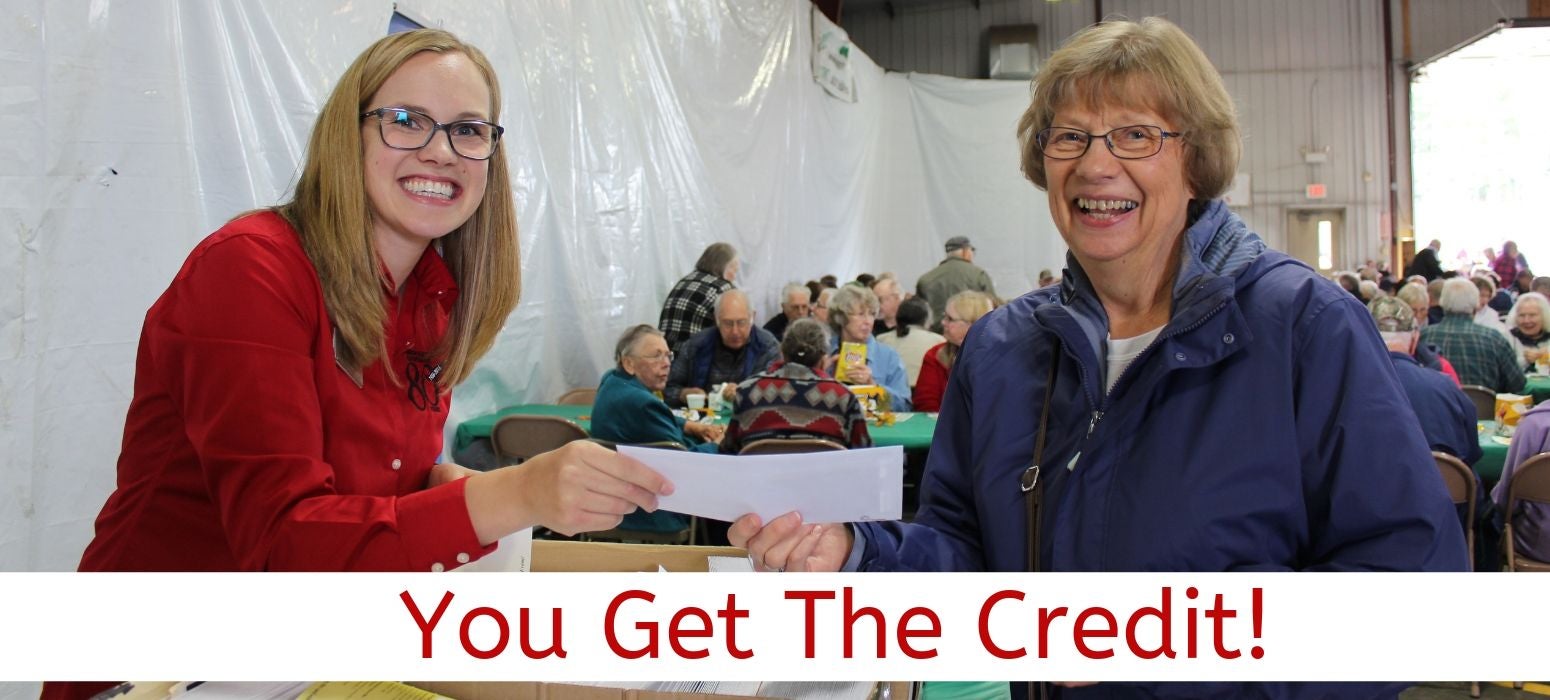 full width paragraph
It's time for you to get the credit —CashBack credits, that is― for helping build, sustain, and grow Barron Electric Cooperative. Barron Electric has sent over $30 million in CashBack credits to our members like you. Any excess revenue gets shared back with YOU over time.
The Benefits of Being a Member
When you signed up to receive electric service from Barron Electric, you became a member of an electric cooperative. While investor-owned utilities return a portion of any profits back to their shareholders, electric cooperatives operate on an at-cost basis. So instead of returning leftover funds, known as margins, to folks who might not live in the same region or even the same state as you do, Barron Electric allocates and periodically retires member credits (also called patronage capital) based on how much electricity you purchased during a year.
How It Works
Barron Electric members will receive CashBack credits also known as Capital Credits, reflecting their contribution of capital to the cooperative. The capital provided by members help us keep rates low and reduces the amount of money needed to borrow from outside lenders to build, maintain, and expand a reliable electric distribution system.
If A Member Passes Away, There Are Two Payment Options. These Include: 
Annual Pay-Out: The cooperative will pay out CashBack credits on an annual basis until the account is settled.

Lump Sum Discounted to Present Day Value: "Present day value" takes into consideration the fact that money presently received has the power to earn more money in the future. Therefore, the amount paid to an estate is discounted by the amount of interest it would have earned if held until it was due.

FAQ's About Cashback Credits
Capital Credits, also known as Cashback Credits, represent your individual portion of the cooperative's margins, which are shared by all of Barron Electric members. Because Barron Electric is a not-for-profit business, all revenues over and above the cost of conducting business each year are allocated to cooperative members. These retirements are called Capital Credits or Cashback Credits. 
Member-owned, not-for-profit electric cooperatives set rates to generate enough money to pay operating costs, make payments on any loans, and provide an emergency reserve. At the end of each year, we subtract operating expenses from the operating revenue collected during the year. The balance is called an operating "margin."
Margins are allocated to members as CashBack credits also know as Capital Credits based on their purchases from the cooperative—how much power the member used. 
If you move or no longer have electric service with Barron Electric, it is important that you inform the cooperative of your current address, so that future retirements can be properly mailed to you. If you purchased electricity during the years being retired, then you are entitled to a CashBack credit check also know as capital credits, even if you move out of the Barron Electric service area.
Please contact us at 1-800-322-1008. We can help you further!

Barron Electric tries to locate people who have not claimed their capital credits through advertisements in local media. If you can help us find these people, please contact our office at 1-800-322-1008 or billing@barronelectric.com. Unclaimed capital credits are put into a trust and used for such things as scholarships, cooperative education, and specific donations. Members can search for themselves or individuals they know below:
Unclaimed Cashback Credit List